>> College Mascot Balloons - Mascot Inflatables
Highest Quality College Mascot Balloons and Mascot Inflatables!
We have made many mascot balloons and mascot inflatables for colleges and universities. Alumni associations and booster clubs know the advantage of a giant mascot balloons or giant mascot inflatables.

We can make your mascot come to life or make sure the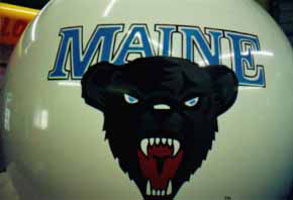 whole gang can find you on game day.

Send us your logo or photo of your mascot and we'll give you a quick quote for your or mascot inflatable.

Mascot balloons and mascot inflatables are a great way to build fan enthusiasm. If your alumni association or booster club needs a quote on a mascot balloon or mascot inflatables please contact us.